Projects
Having clients' full satisfaction on performance and quality in projects, PETROPAY has been awarded some projects from similar clients and has established long term mutual cooperation with them.
more...
Services
Relaying on company's management & workers technical knowledge & experience and having required infrastructure facilities, PETROPAY has already accomplished various projects & is able to furnish following services to the industry:
Management
Design & Engineering
Procurement Services
Construction & Pre commissioning
Commissioning & Start up
Maintenance
Training
more...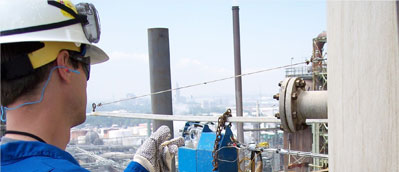 News
Commencement of "Maintenance of Rotary, Fix and Electrical machinery for 1st to 5th refineries of South Pars Gas Complex (SPGC)" is officially announced.
more...